Posts for: September, 2021
By Coshocton Dental Care
September 19, 2021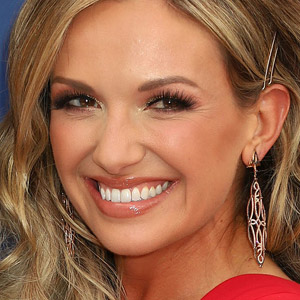 Performing for an awards show is a quite a feather in an entertainer's cap. So, up-and-coming country music star Carly Pearce was obviously excited when she gained a slot on last November's Country Music Awards. But an accident a couple of weeks before the event almost derailed her opportunity when she fell and knocked out two of her front teeth.
Fortunately, Pearce took quick action and, thanks to a skilled dental and medical team, was able to put her mouth back together before the show. Those watching her perform her hit single, "I Hope You're Happy Now," as she smiled broadly would never have known otherwise about her traumatic emergency if she hadn't spilled the beans.
Orofacial injuries can happen to anyone, not just entertainers. You or someone you love could face such an injury from a motor vehicle accident, hard sports contact or, like Pearce, a simple slip and fall. But if you also act quickly like Pearce, you may be able to minimize the injury's long-term impact on dental health and appearance.
Here are some guidelines if you suffer a dental injury:
Collect any tooth fragments. Dental injuries can result in parts of teeth—or even a whole tooth—coming out of the mouth. It may be possible, though, to use those fragments to repair the tooth. Try to retrieve and save what you can, and after rinsing off any debris with cold water, place the fragments in a container with milk.
Re-insert a knocked-out tooth. You can often save a knocked-out tooth by putting it back in its socket as soon as possible. After cleaning off any debris, hold the tooth by its crown (never the root) and place it back in the empty socket. Don't fret over getting it in perfectly—your dentist will assist its placement later. Place a piece of clean cloth or cotton over the tooth and have the injured person bite down gently but firmly to hold it in place.
See the dentist ASAP. You should immediately see a dentist if any tooth structure has been damaged, or if a tooth is loose or has been moved out of place. If you're not sure, call your dentist to see if you should come on in or if you can wait. If a dentist is not available, go immediately to an emergency room or clinic. With many dental injuries, the longer you wait, the more likely the teeth involved won't survive long-term.
A dental injury could happen in a flash, with consequences that last a lifetime. But if, like Carly Pearce, you take prompt action and obtain necessary dental care, you could save an injured tooth—and the smile that goes with it.
If you would like more information about dental injuries, please contact us or schedule a consultation. To learn more, read the Dear Doctor magazine article "The Field-Side Guide to Dental Injuries."
By Coshocton Dental Care
September 09, 2021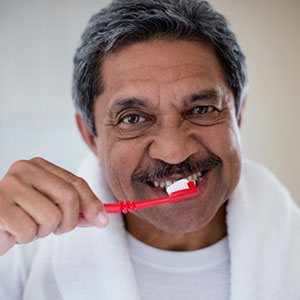 Tooth loss is often the unfortunate conclusion to a case of untreated periodontal (gum) disease—incentive enough to try either to prevent it or aggressively treat an infection should it occur. In either case, the objective is the same: to remove all plaque from dental surfaces.
Dental plaque (and its hardened form, tartar) is a thin buildup of bacteria and food particles on tooth surfaces. It's a ready food source for sustaining the bacteria that cause gum disease. Removing it can prevent an infection or "starve" one that has already begun.
Your first line of prevention is brushing and flossing your teeth daily to remove any accumulated plaque. Next in line are dental cleanings at least twice a year: This removes plaque and tartar that may have survived your daily hygiene.
Plaque removal is also necessary to stop an infection should it occur. Think of it as a more intense dental cleaning: We use many of the same tools and techniques, including scalers (or curettes) or ultrasonic devices to loosen plaque that is then flushed away. But we must often go deeper, to find and remove plaque deposits below the gums and around tooth roots.
This can be challenging, especially if the infection has already caused damage to these areas. For example, the junctures where tooth roots separate from the main body of the tooth, called furcations, are especially vulnerable to disease.
The results of infection around furcations (known as furcation involvements or furcation invasions) can weaken the tooth's stability. These involvements can begin as a slight groove and ultimately progress to an actual hole that passes from one end to the other ("through and through").
To stop or attempt to reverse this damage, we must access the roots, sometimes surgically. Once we reach the area, we must remove any plaque deposits and try to stimulate regrowth of gum tissue and attachments around the tooth, as well as new bone to fill in the damage caused by the furcation involvement.
Extensive and aggressive treatment when a furcation involvement occurs—and the earlier, the better—can help save an affected tooth. But the best strategy is preventing gum disease altogether with dedicated oral hygiene and regular dental visits.
If you would like more information on preventing and treating gum disease, please contact us or schedule an appointment for a consultation. You can also learn more about this topic by reading the Dear Doctor magazine article "What are Furcations?"