Posts for: March, 2018
By Dr. Marc Lewis & Dr. Thomas Niederhelman and Associates
March 30, 2018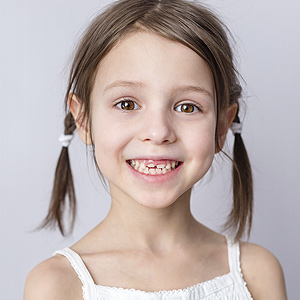 At no other time in a person's life will their teeth and mouth change as rapidly as it will between infancy and adolescence. In this short span an entire set of teeth will emerge and then gradually disappear as a second permanent set takes its place.
While the process may seem chaotic, there is a natural order to it. Knowing what to expect will help ease any undue concerns you may have about your child's experience.
The first primary teeth begin to appear (erupt) in sequence depending on their type. The first are usually the lower central incisors in the very front that erupt around 6-10 months, followed then by the rest of the incisors, first molars and canines (the "eye" teeth). The last to erupt are the primary second molars in the very back of the mouth just before age 3. A similar sequence occurs when they're lost — the central incisors loosen and fall out around 6-7 years; the second molars are the last to go at 10-12 years.
A little "chaos" is normal — but only a little. Because of the tremendous changes in the mouth, primary teeth may appear to be going in every direction with noticeable spaces between front teeth. While this is usually not a great concern, it's still possible future malocclusions (bad bites) may be developing. To monitor this effectively you should begin regular checkups around the child's first birthday — our trained professional eye can determine if an issue has arisen that should be treated.
Protecting primary teeth from tooth decay is another high priority. There's a temptation to discount the damage decay may do to these teeth because "they're going to be lost anyway." But besides their functional role, primary teeth also help guide the developing permanent teeth to erupt in the right position. Losing a primary tooth prematurely might then cause the permanent one to come in misaligned. Preventing tooth decay with daily oral hygiene and regular office visits and cleanings (with possible sealant protection) is a priority. And should decay occur, it's equally important to preserve the tooth for as long as possible for the sake of the succeeding tooth.
Your child's rapid dental development is part of their journey into adulthood. Keeping a watchful eye on the process and practicing good dental care will ensure this part of the journey is uneventful.
If you would like more information on the process of dental development in children, please contact us or schedule an appointment for a consultation. You can also learn more about this topic by reading the Dear Doctor magazine article "Dentistry & Oral Health for Children."
By Dr. Marc Lewis & Dr. Thomas Niederhelman and Associates
March 15, 2018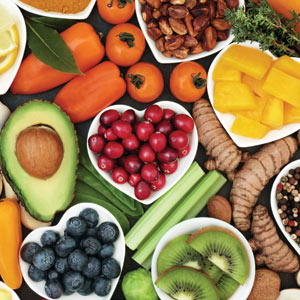 March is national nutrition month—a good time to look at the connection between diet and oral health. You probably know that sugar is a major culprit in dental problems. This is because bacteria feed on sugars and create acid that can lead to tooth decay and gum disease. Avoiding sugary foods and drinks as much as possible is a good rule of thumb, but there are some food choices that actually benefit your oral health. Here are nutrition tips that will help keep your smile healthy for life:
Say cheese. Dairy products such as milk, cheese and yogurt contain calcium and phosphorus to build teeth and strengthen the supporting bone. And cheese neutralizes acid in the mouth to help fight cavities and gum disease.
Choose lean proteins. Lean meats, poultry, fish, milk and eggs help strengthen teeth. They are rich in protein and phosphorous, which is essential for building strong bones and teeth.
Eat a rainbow. Fruits and vegetables provide many key nutrients, including vitamins necessary for healing, bone strength, and healthy gums. Besides being nutritious, fruits and veggies scrub your teeth while you chew and stimulate the production of saliva, which is necessary for neutralizing acid and rebuilding enamel.
Nibble on nuts. Nuts contain protein, fiber and healthy fats. They also contain essential vitamins and minerals to keep teeth strong and gums healthy. Further, chewing nuts stimulates saliva production, lowering the risk of tooth decay.
Go for the grains. Studies have shown that eating too many refined carbohydrates such as white bread and sweet bakery items can lead to chronic inflammation, which is a factor in gum disease, heart disease, stroke and other conditions. In contrast, eating complex carbohydrates such as whole grains may reduce inflammation in the body.
What you put in your body can play a big role in preventing tooth decay and gum disease, so choose foods that provide the right building blocks for optimal dental and overall health.
If you have questions about how nutrition affects oral health, please contact our office or schedule a consultation. You can learn more in the Dear Doctor magazine article "Nutrition & Oral Health."